MADONNA REBEL HEART TOUR || I have always been a great admirer of Madonna's work and she has inspired me to make many drawings of her in the past. Some have caused quite a stir, like when a photoshop creation I made was mistaken for an official image and ended up being spread all over the web ending up on news coverage by CNN, BBC, Billboard, VH1, MTV and the likes.

To my big surprise Madonna herself eventually posted one of the drawings I had made on her personal instagram account. It was the first time she had ever posted fan art and the post ended up receiving roughly 60.000 likes. She ended up posting my work on her instagram 3 times so far.
A year later Madonna released her Rebel Heart album and followed it up by a hugely succesful world tour. She posted a request to fans to send in artwork because they wanted to somehow incorporate it into the show. I sent in a selection of 14 pieces and waited for the premiere of the show.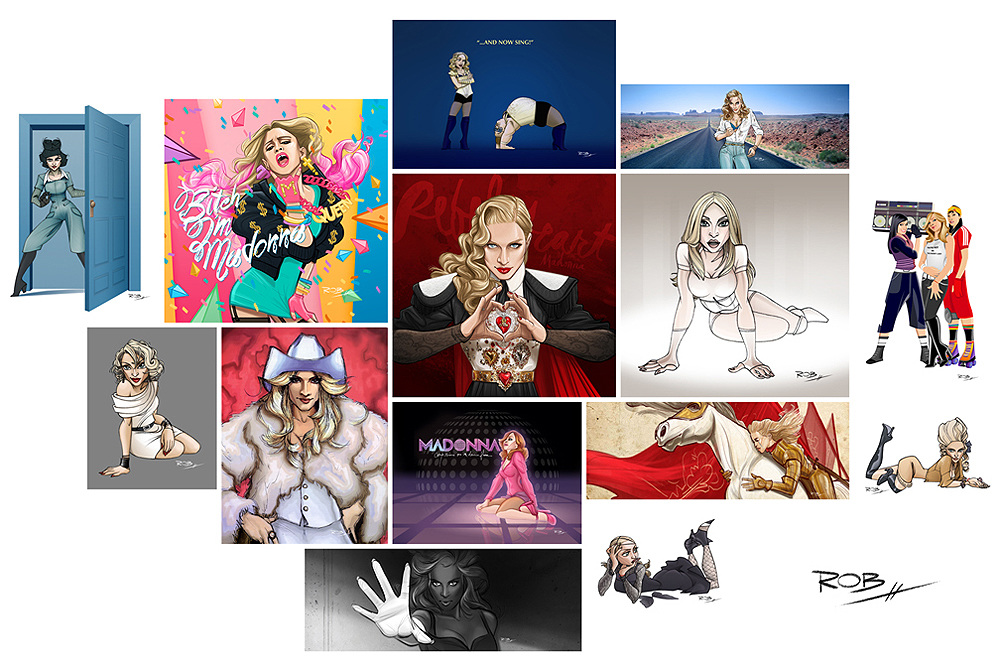 The different pieces of artwork I submitted to Madonna.



The Rebel Heart World Tour premiered on september 9th 2015 in Montreal to a sold out stadium. During the song "Rebel Heart" Madonna performed the song against a backdrop featuring a collage of artwork from fans all over the world, and to my great joy, 3 of my own pieces made the edit.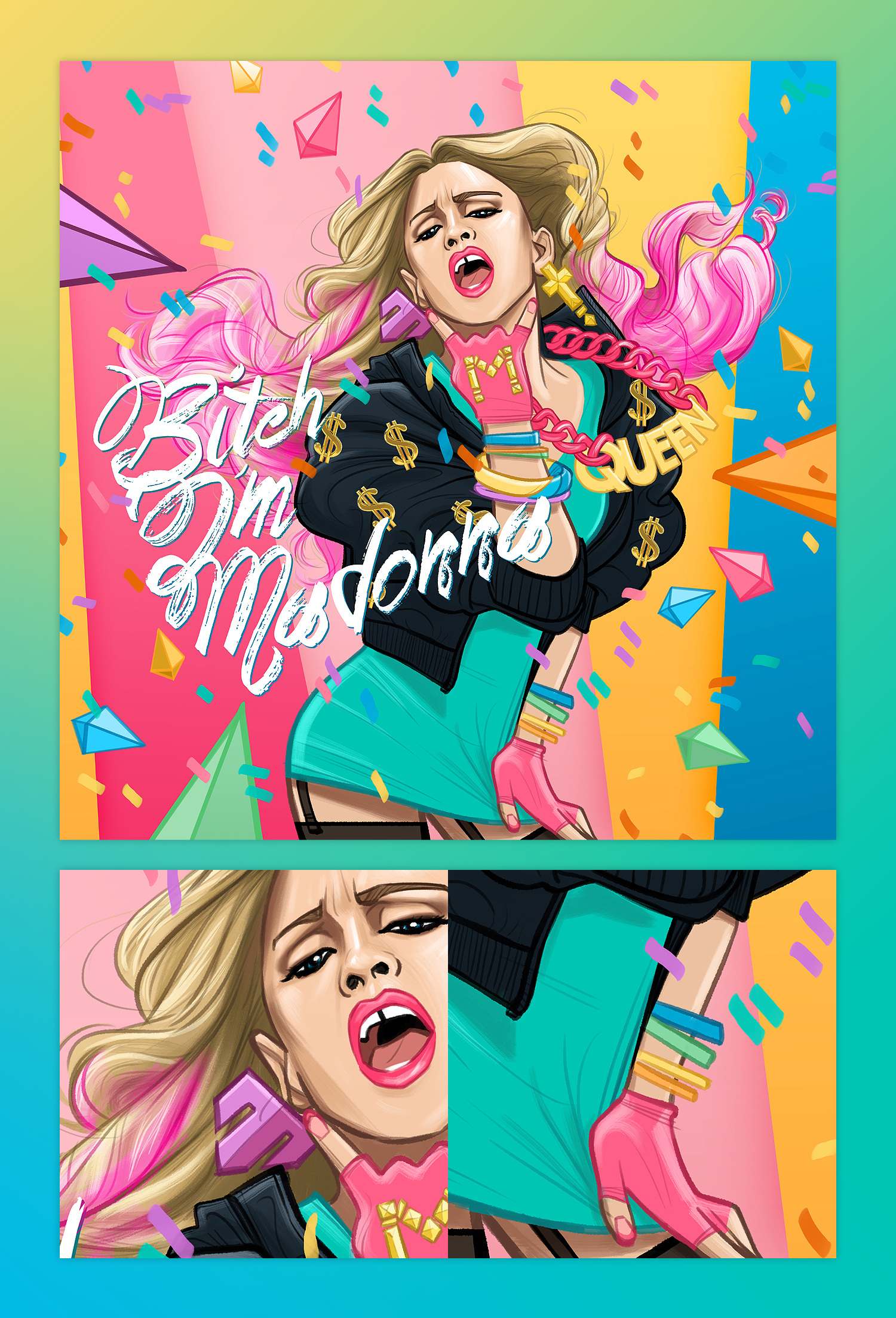 In the video below you can see the entire backdrop used in the show in high quality, my artworks appear at 2:42, 2:50 and at 3:00 minutes into the video.

I was subsequently interviewed for newspapers, radio and appeared on tv in the top rated dutch late night tv show RTL Late Night, hosted by Humberto Tan.

I finally got to see the show myself on december 5th and 6th 2015 in the Amsterdam Arena, front row with Madonna standing right in front of me and my artwork projected on huge screens behind her.

The artwork also made it into the official concert registration, which was broadcast in the USA on Showtime in december 2016, this gives a good impression of how the show was staged and the artwork was used.